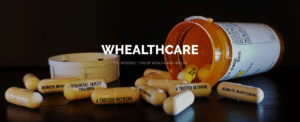 The headlines play out almost every day:
The nation's senior population loses billions of dollars each year to scammers who prey on the elderly. Those with dementia from Alzheimer's disease or other causes are especially vulnerable, but even cognitively "normal" individuals begin to lose the ability to manage their money independently as they age.
And unlike other scammed Americans, retired seniors are not in a position to make earn back their money. Dr. Jason Karlawish, co-director of the Penn Memory Center, calls it a public health issue, as more people than just the victims are hurt by financial abuse, and someone has to pay in the end. Karlawish challenges experts from across the field of medicine and far outside it to collaborate creatively to protect this growing aging population and their life savings.
This is where the Karlawish-coined concept of "Whealthcare" comes in. Whealthcare — a paradigm of merging the banking and financial sector, or wealth, with healthcare — is one way to help slow the growth of elder financial abuse.
"If we want to start identifying people who are having clinically significant cognitive changes," Karlawish said, "one way to go about doing that in a naturalistic, non-threatening and ecologically valid way is to figure out ways to surveil how people are doing on their day-to-day financial matters.
"If we start to look after people's wealth, we can also effectively monitor their health."
Learn more at www.whealthcare.org.