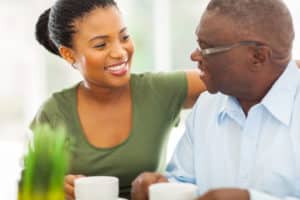 This study is no longer enrolling.
The Penn Memory Center conducted a research study to evaluate the effects of Time Out, an intergenerational respite program that matches Penn students with older adults with mild cognitive impairment (MCI) or mild to moderate Alzheimer's disease (AD). Students provided 3 hours of companionship/respite care in your home and/or community. Respite care may include conversation, reading, or mobility assistance, and may also include meal preparation, laundry, and light grocery shopping. It does not include personal care — such as bathing, dressing, feeding, or toileting — nor does it include administering medications or therapies.
Click here for a printable flyer about this study.