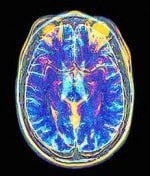 The purpose of the ASL-PET study is to determine the value of a special MRI scan that measures cerebral blood flow (called Arterial Spin Labeled MRI) in the diagnosis of Mild Cognitive Impairment.
We will compare this measure with other more established tests: brain imaging with Postiron Emission Tomography (PET/CT) and a lumbar puncture (LP) procedure, which allow researchers to evaluate the quantity of proteins associated with Alzheimer's Disease.
The primary goal will be to determine whether ASL MRI provides similar or better information than these other tests, particularly PET/CT. This would potentially be an important finding, as MRI is less expensive and easier to obtain than these other measures.
Who may be eligible to participate?
This study is no longer enrolling.
Contact
For more information, contact Study Coordinator Arun Pilania at 215-349-5903 or arun.pilania@uphs.upenn.edu.