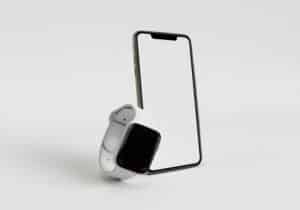 Biogen, in collaboration with Apple, is sponsoring a research study with the mission of better understanding overall brain health. Intuition is a virtual research study that uses an Apple watch and iPhone to see their role in monitoring changes in thinking and memory in adults. Data collection takes place within the study's iPhone application. All data, questionnaires, and assessments will be collected virtually.
Who may be eligible to participate?
We are looking for adults who:
Are 50 years of age or older.
Have an iPhone 8 or later
Have access to WiFi or hardwired internet
Have an active email address
Have a compatible computer (Mac or Windows) or iPad
Are willing to wear an Apple Watch (which will be provided to you) on a daily basis
Screening and study procedures:
You will be asked about your demographics, medical history, and risk factors that impact brain health within the Study App.
Once a month you will be asked to complete an activity for about 30 minutes using your computer or iPad.
Once every three months, the Study App will ask you to complete a Seasonal Challenge which involves taking 3-minute activity sessions 3x a day for two weeks.
Once every three months, the Study App will ask you surveys about your daily habits.
Once every six months, the Study App will ask you to update your demographics, physical/mental health, lifestyle, and new diagnosis you might receive.
Compensation
While enrolled in this study, you will accumulate points for completing study tasks which may be redeemed for gift cards or donated to charities in the study's iPhone application. If you complete all of the study related activities, you may receive $280.00. If you accumulate 100,000 points in the study application, you can keep the Apple Watch after the study ends. If you do not complete the study, will be paid for parts you completed.
Interested? Contact
Jade Uffelman, research coordinator
215-882-4421
Jade.uffelman@pennmedicine.upenn.edu