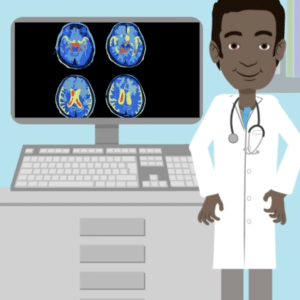 Alzheimer's Prevention Trials Webstudy (APT)
The APT Webstudy is an online memory and thinking research tool aimed at accelerating enrollment into Alzheimer's clinical trials, by identifying and tracking individuals who may be at higher risk for developing Alzheimer's.
Click here for a printable study flyer.
Who is eligible to participate?
Anyone 50 years of age or older

Because this study is online, you can complete this study from anywhere at anytime
What should I expect?
Participants will have their memory assessed every 3 months and will be tracked over time, all online. If it is found that you are at increased risk for developing Alzheimer's, you may be invited for an in-person evaluation that may include additional memory tests, brain scans and blood tests. If eligible, you will then be provided the opportunity to enroll in a clinical trial aimed at preventing the cognitive decline associated with Alzheimer's.
What is the benefit of participating in this study? 
APT Webstudy participants benefit by:
Having their cognitive health assessed over time;

Being on the 'fast track' for relevant clinical trials to prevent Alzheimer's;

Making an invaluable contribution to advancing Alzheimer's research, perhaps

helping those in the research field find the first Alzheimer's survivor

Helping ensure that future generations do not experience Alzheimer's and its difficult

challenges.
Trial Ready Cohort for the Prevention of Alzheimer's Dementia (TRC-PAD)
Those identified to have a potential increased risk for memory loss caused by Alzheimer's disease, will be referred from the APT Webstudy to the Trial Ready Cohort for the Prevention of Alzheimer's Dementia (TRC-PAD) in-person study. 
The purpose of TRC-PAD is to find as many people as possible (also called a "cohort") who are interested in participating in clinical trials aimed at discovering treatments that will reduce the risk of developing Alzheimer's dementia. TRC-PAD will help researchers enroll participants into these trials quickly to allow new treatments to be discovered as soon as possible. Participants do not have to participate in the TRC-PAD study in order to participate in the online APT Webstudy.
Click here for a printable study guide brochure.
Contact
Jade Uffelman 
Jade.Uffelman@Pennmedicine.upenn.edu