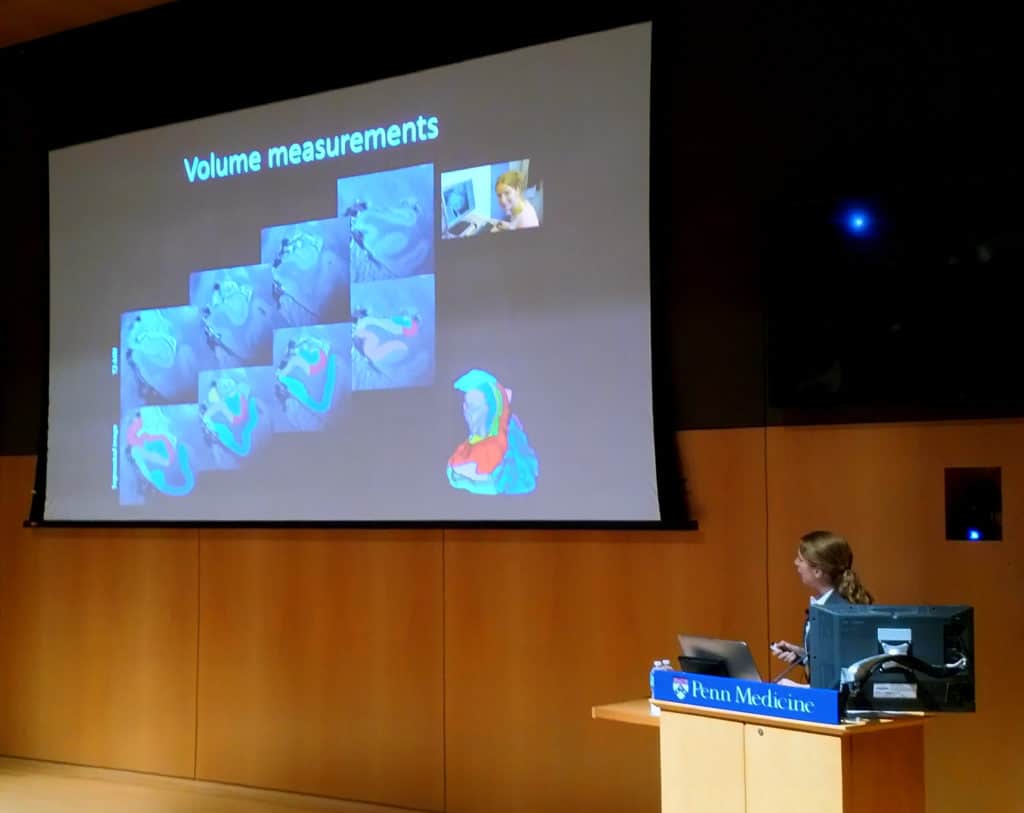 Penn Memory Center Scholar Laura Wisse, PhD, was selected to present the 2018 Sanjeev Kumar Memorial Lecture at the annual Biomedical Postdoctoral Council Symposium on Monday, November 5.
In her lecture, which followed a series of presentations related to biomedical research, Dr. Wisse discussed her work on the effects of Alzheimer's disease and aging on the hippocampus using a newly developed postmortem atlas. Dr. Wisse draws aspects of her data from the PMC Aging Brain Cohort (ABC) study.
At PMC, Dr. Wisse works with PMC Co-Director David Wolk, MD, associate professor of neurology, and Paul Yushkevich, PhD, associate professor of radiology in the Perelman School of Medicine. Dr. Wisse's main interests are imaging of the medial temporal lobe in aging and diseases such as Alzheimer's disease and Major Depressive Disorder. She is also a member of the Penn Image Computing and Science Lab.