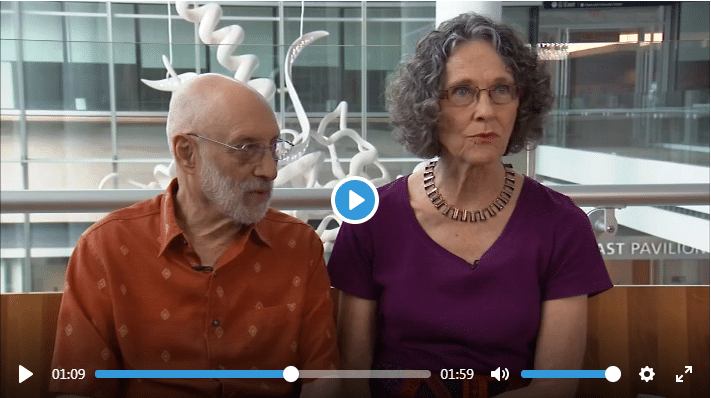 Penn Memory Center patient Carl Duzen and his wife Susan Jewett were featured on 6abc news channel last week for copper art, which Mr. Duzen creates from taking apart old electronics. This was a hobby he adopted as a coping mechanism after his Alzheimer's disease diagnosis at PMC a few years ago. What started out as just a hobby of taking apart discarded TVs turned into an art exhibit after Ms. Jewett, who is also an artist, began to frame the work Mr. Duzen created. 
Mr. Duzen's copper art is currently featured in PMC's 'Art of the Mind' exhibition. The grand opening was in early May when a group of the couple's close friends and members of the PMC community gathered to celebrate his work.
"Carl Duzen: Shaping Copper, Making Meaning" will be on display outside the Penn Memory Center clinic until late October. Guests can view the exhibition during regular business hours by entering the Perelman Center for Advanced Medicine through the main doors, taking the elevator to the second floor, and following the hallway to the South Pavilion.