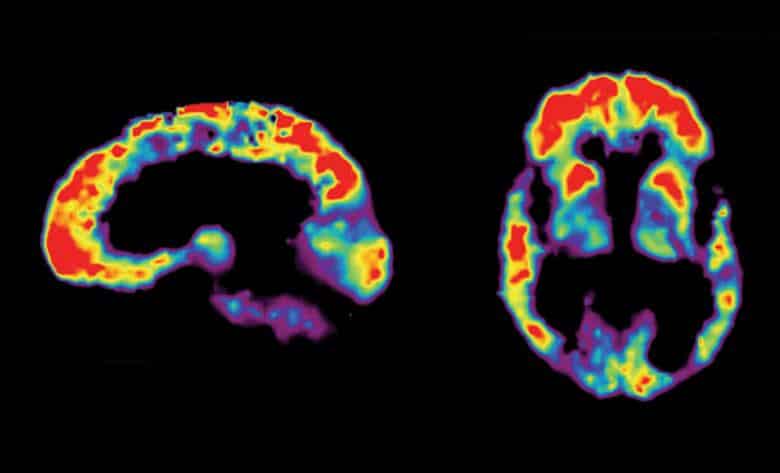 By Joyce Lee
A new way of defining Alzheimer's disease looks to frame it around the presence of "biomarkers," or biological markers. Based on new guidelines from the National Institute on Aging and the Alzheimer's Association, these biomarkers include amyloid protein buildup, tau protein buildup, and neurodegeneration in the brain.
"The new definition is an attempt to better explain why you might have cognitive problems, number one," Penn Memory Center Co-Director Dr. Jason Karlawish told Healthline. "And number two, to give physicians the opportunity to prescribe treatments that might slow down or even prevent you from developing those cognitive problems."
This definition could shift Alzheimer's disease from a description of symptoms to a description of biological dysfunction. However, it should only be used in research for now, the guidelines state, due to the potential for misuse and the risks involved. For example, to identify biomarkers, patients need to undergo a spinal tap or a PET scan – expensive procedures with risks involved. More needs to be understood about the relationship between these biomarkers and Alzheimer's disease for this definition to move forward into general medical practice.
Despite this drawback, this definition represents a way for clinicians and researchers to identify people at high risk of developing Alzheimer's disease – people who may have these biomarkers but not have the symptoms of the disease yet. This would allow researchers to enroll these people in studies, like the A4 study at the Penn Memory Center, that investigate therapies to slow and even prevent the decline of the disease.
Another reason for research is to investigate how these biomarkers should be applied in diagnosis in medical practice, because not everyone who has the biomarkers has Alzheimer's disease and not everyone who has the disease has the biomarkers. And if this definition might eventually be carried into medical practice, then we need start thinking about how we are impacting people's lives with this diagnosis.
"One area that needs research and also some reflection – not just by researchers but also by society – is the disease experience of people with preclinical Alzheimer's disease," Dr. Karlawish told Healthline. "Not because they have a cognitive problem that people are noticing getting in the way of their daily life, but because they have a test that says they are going to develop dementia down the road."
As there is no current effective treatment for Alzheimer's disease, a diagnosis based on such a new definition could change the way people perceive their time and their future. Therefore, while these new biomarker-based guidelines may mark progress in the way we understand Alzheimer's disease, more research remains to be done in this field.
For the full article in Healthline, click here.
For the new guidelines released by NIA and Alzheimer's Association in Alzheimer's and Dementia, click here.