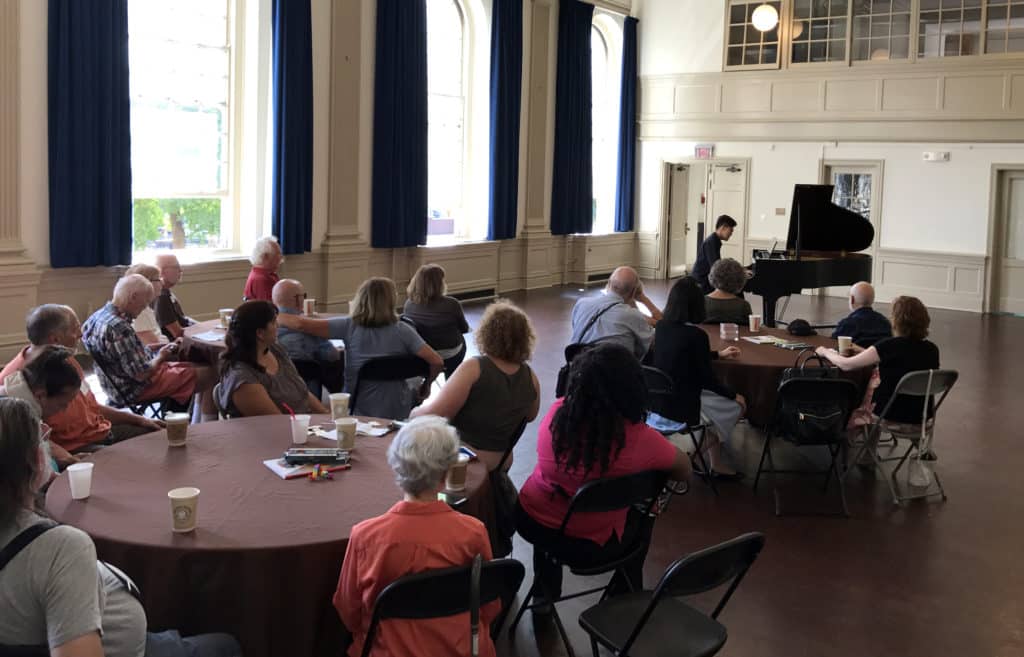 By Joyce Lee
On an October morning in the heart of Old City, notes from "The Farewell" – the first movement of Beethoven's Les Adieux – fills a sunlit room in Christ Church Neighborhood House. It's a piano performance by students from the Curtis Institute of Music for an audience of Penn Memory Center patients and caregivers at Memory Café.
Organized by PMC's social work team, Memory Café is a monthly event for members of the PMC community. Memory Café frequently features musical performances, and this is the third year PMC has collaborated with the Curtis Institute. This month's event welcomed around 20 such community members as Ying Li, Jiacheng Xiong, and Bolai Cao performed Mozart's Sonata for Piano Four-Hands in C Major and D Major (Li and Xiong), Beethoven's Les Adieux (Cao), and Chopin's Barcarolle (Li).
Les Adieux, in particular, stands out for its three distinctive movements. In his short introduction, Cao explained how the movements depicted the process of saying goodbye. He now bends over the piano, his fingers a blur over the keys, as the slow, emotional second movement – "The Absence" – unfolds. The audience members sit quietly, entranced, one woman discreetly wiping at her eyes when it ends. But soon, the third movement –  "The Return" – takes over with light, quick steps, banishing the melancholy of earlier.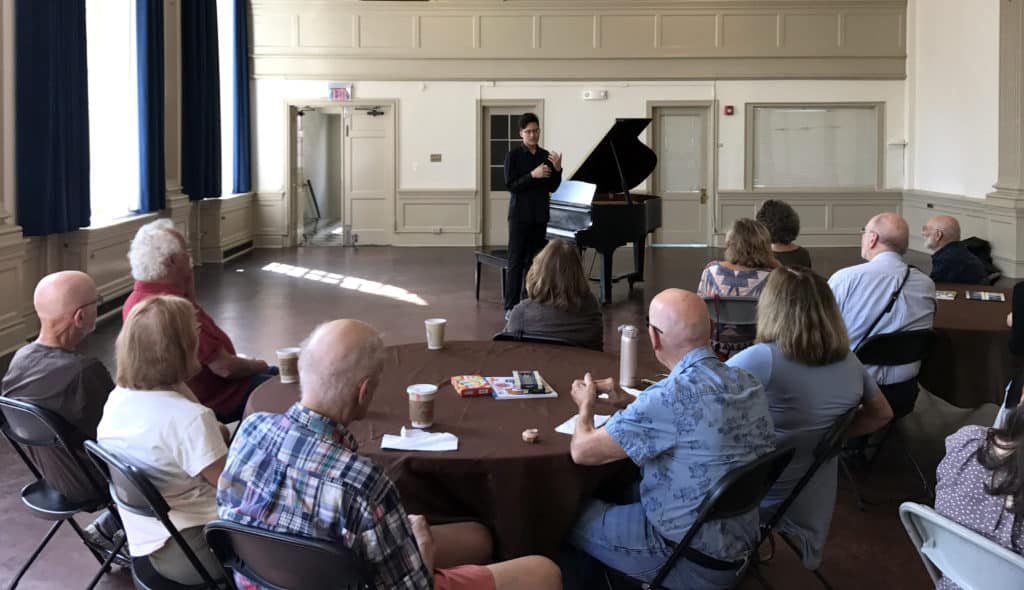 Each of the piano pieces performed this morning is different, but touching and unique in its own way: Mozart lively, Beethoven poignant, and Chopin graceful. The performances soon draw to a close, and the opportunity to ask questions of the student performers in an informal Q&A emerges.
One attendee, interested in the Mozart piece that requires two to play, asks about the experience of performing with a partner. Xiong explains that the partners complement each other: as his playing tends to be more "dramatic" and Li's playing more "elegant," he takes on the supportive role in the piece.
Another audience member asks about their musical backgrounds. The students, who are all in their third year of a bachelor's degree program, said they started music at a young age and entered Curtis at age 14.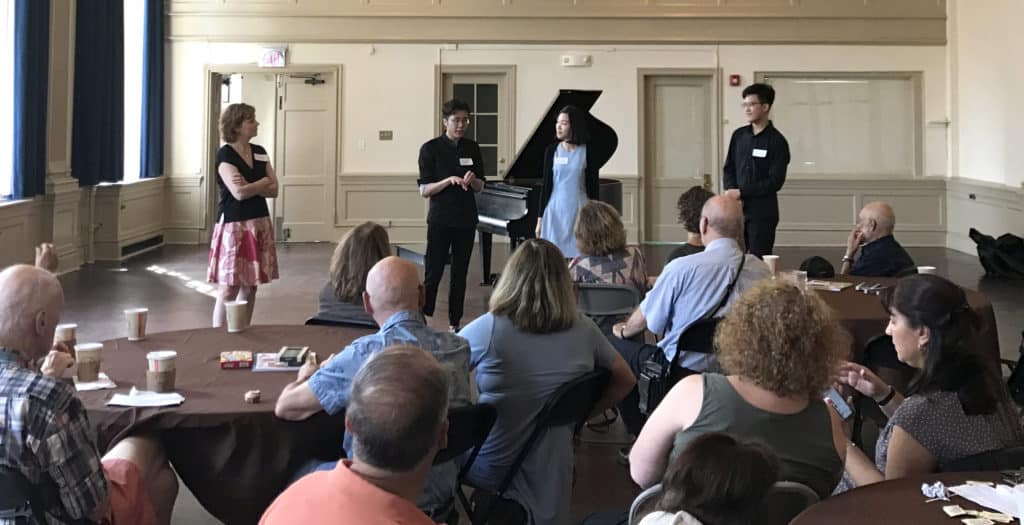 "I feel music is like a messenger," Li says, while explaining her choice of career in music. "It reaches people's hearts…[like] communication without actually speaking."
In the middle of this mini concert hall, with patients and caregivers connecting with students and performers over music, this description of music seems especially fitting.
PMC's Memory Café is hosted every month in Christ Church Neighborhood House. The next Memory Café will be held on November 3 at 10:30 a.m. For more information, please visit the Memory Café page or contact PMC social worker Alison Lynn at alison.lynn@uphs.upenn.edu.