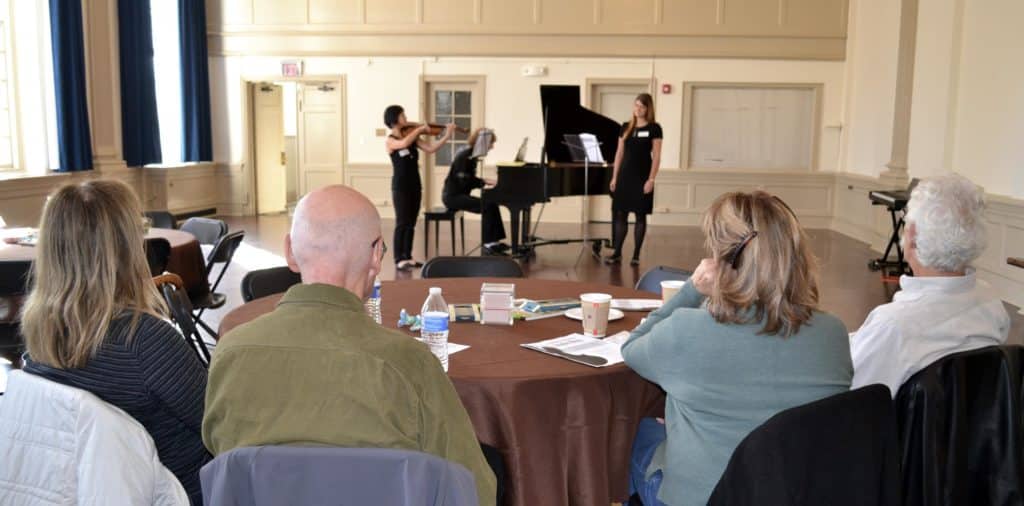 November Memory Café
Featuring: Dance Class led by R. Colby Damon
Friday, November 30
10:30 a.m. to Noon
Christ Church Neighborhood House
20 N. American Street, Philadelphia
December Memory Café
Featuring: Curtis Institute of Music
Friday, December 7
10:30 a.m. to Noon
Christ Church Neighborhood House
20 N. American Street, Philadelphia
RSVP: alison.lynn@uphs.upenn.edu
Join us for our free monthly Memory Cafés this November and December.
November Memory Café will feature Robert Colby Damon, a professional dancer, choreographer, and dance teacher who has worked with such companies as BalletX, The Metropolitan Opera, and Pennsylvania Ballet. He will be synthesizing his broad experiences as a dancer and dance teacher working with various populations to lead a short dance class tailored specifically to the unique challenges of those living with Alzheimer's disease. The class will be centered on easy, adaptive, and fun movements for patients and caregivers alike. All ages and skill levels are welcome, no former dance experience is necessary.
At December Memory Café, Curtis Institute of Music students will perform classical music and create a relaxing environment for attendees. The Curtis Institute is a conservatory in Center City, Philadelphia, where talented students from all around the world gather to study and become leaders in the field of music. PMC and Curtis have partnered in the past to bring to our patients and research participants classical music in their homes and at Memory Cafés.
Events will be held at Christ Church Neighborhood House, 20 N. American Street, Philadelphia, PA.To RSVP, contact Alison Lynn at 215-360-0257 or alison.lynn@uphs.upenn.edu.