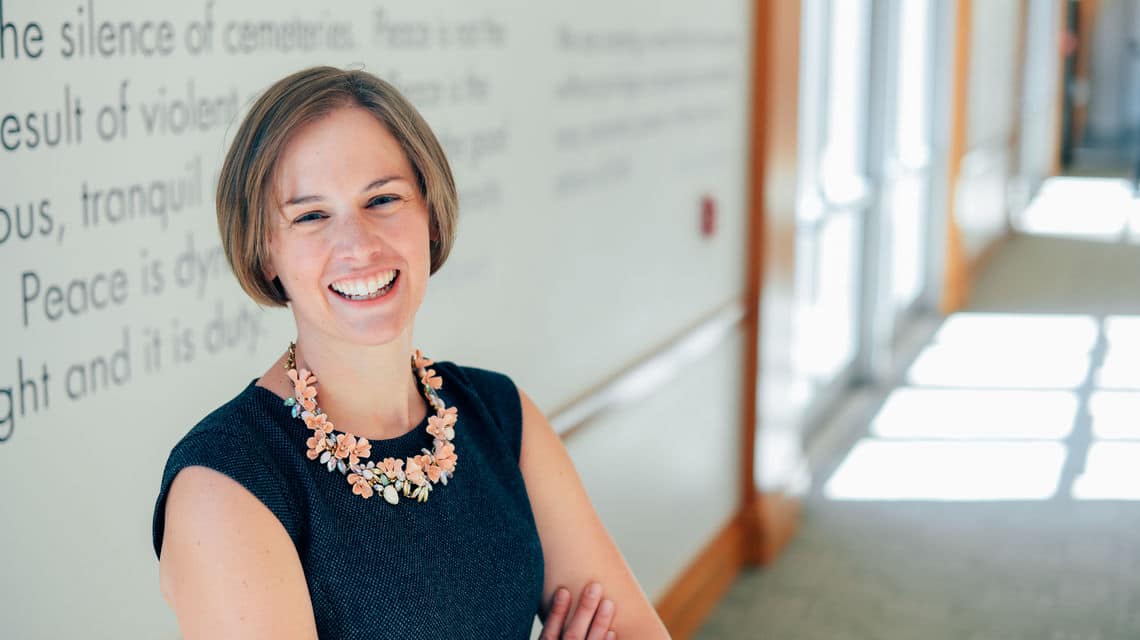 By Danny Yarnall
Emily Largent, PhD, JD, RN, was recently selected to be part of the Greenwall Foundation's Faculty Scholars class of 2023.
"I'm thrilled to have the Greenwall Foundation's support to work on my project, 'Autonomy on the Precipice of Cognitive Decline,' Dr. Largent said. "This project will examine—from ethical, legal, and social perspectives—how our evolving understanding of Alzheimer's disease is redefining and reshaping the patient experience."
Greenwall Foundation Faculty Scholars are given a career development award available to junior faculty to innovate bioethics research. The foundation gives the award to approximately three persons a year since the award's inception in 2005.
The Penn Memory Center Clark Scholar and Emanuel & Robert Hart Assistant Professor of Medical Ethics and Health Policy is one of seven University of Pennsylvania faculty to receive the award, including PMC Co-Director Jason Karlawish, MD, who received the award as part of the inaugural class of Greenwall Faculty scholars.