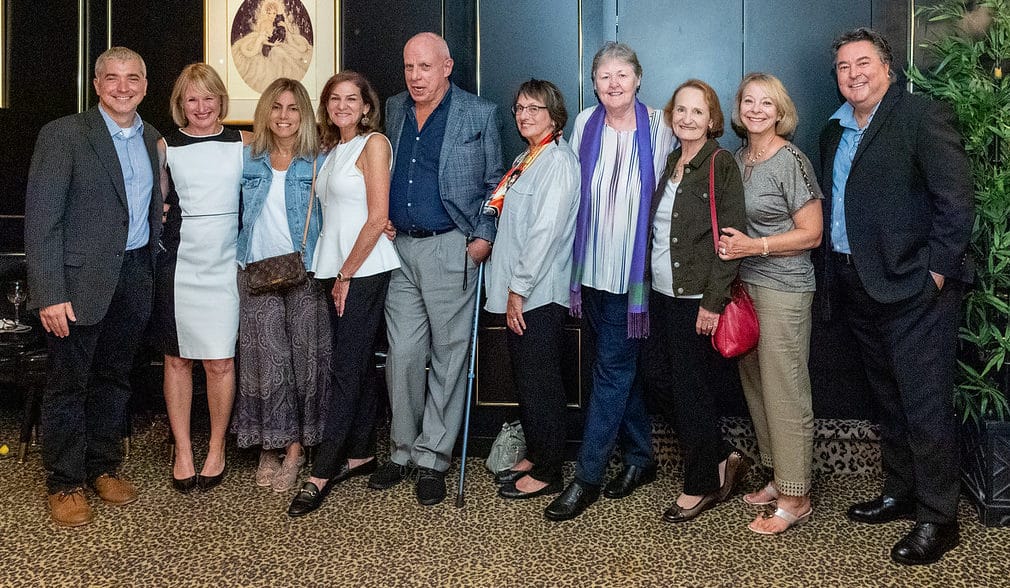 In 2019, PMC held its inaugural "Night Out for Alzheimer's Disease" at The Prime Rib in Center City. Thanks to the volunteers on our fundraising committee (above), the event raised more than $150,000 to support our research, social work programs, outreach, and training. Our guests' generosity and enthusiasm inspired us to make the next event an even greater success, but we can't do it alone.
Over the next year, we need to do the following:
Find and reserve a venue

Coordinate catering

Find and secure a keynote speaker

Plan additional entertainment

Seek out corporate sponsors

Collect raffle and auction items

Gather donations and sell tickets

Other tasks as needed
If you have experience with any of these tasks and would like to help build a strong foundation for the Penn Memory Center and its efforts, please apply to join our fundraising committee.
Applications will be accepted through February 29th, and the committee will hold its first meeting (either in-person or via teleconference) in mid-March. If you have any questions, contact Executive Director Felicia Greenfield at felicia.greenfield@pennmedicine.upenn.edu.