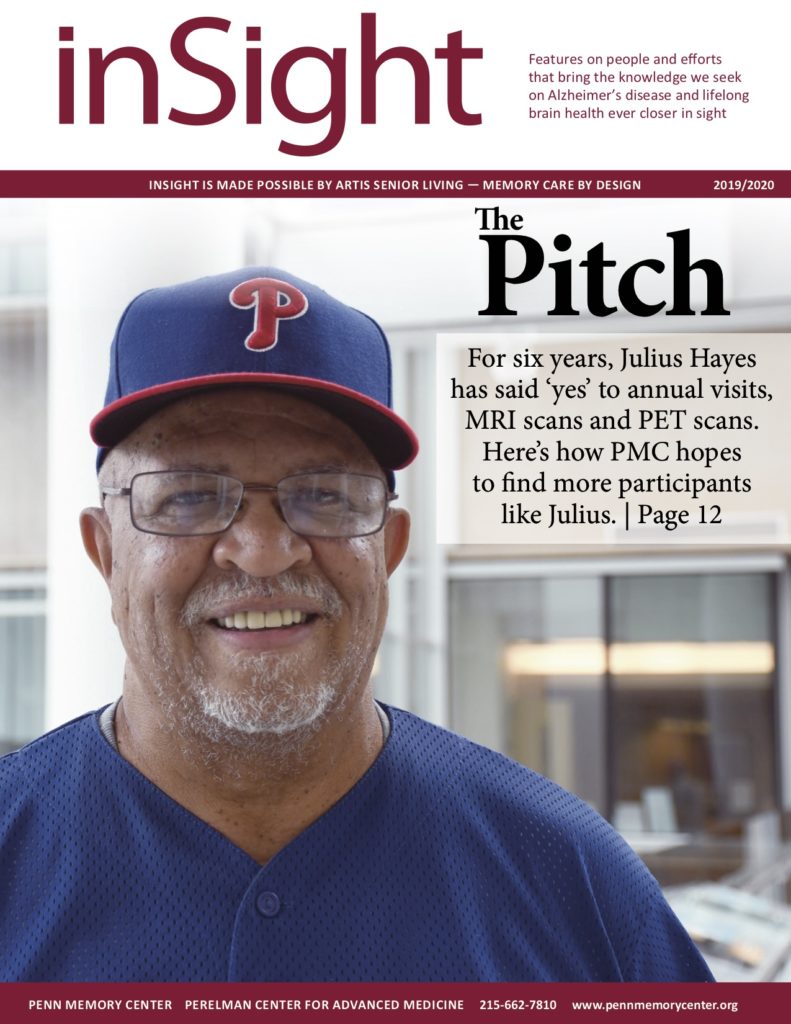 At Penn Memory Center, the excitement of a new year brings with it the pride of distributing a new print issue of InSight magazine. This year's issue is the most comprehensive to date. 
Our cover story is of Julius Hayes, a six-year ABC Study participant whose commitment to research is borne out of a sense of duty towards contributing to the progression of Alzheimer's treatments. Julius also highlights the importance of including more African-American men in studies, a group severely underrepresented in research. 
Readers will also find updates and information on the Memory Center's ongoing research, our coverage of Biogen's shocking aducanamab announcement and patient perspectives on the return of the drug trials, as well as mixture of how science and art blend together for one researcher, and one man's photographic journey through his father's life with dementia.
Anyone interested in receiving a free print copy edition of InSight should email terrence.casey@pennmedicine.upenn.edu 
Click here to see previous editions of InSight: pennmemorycenter.org/insight