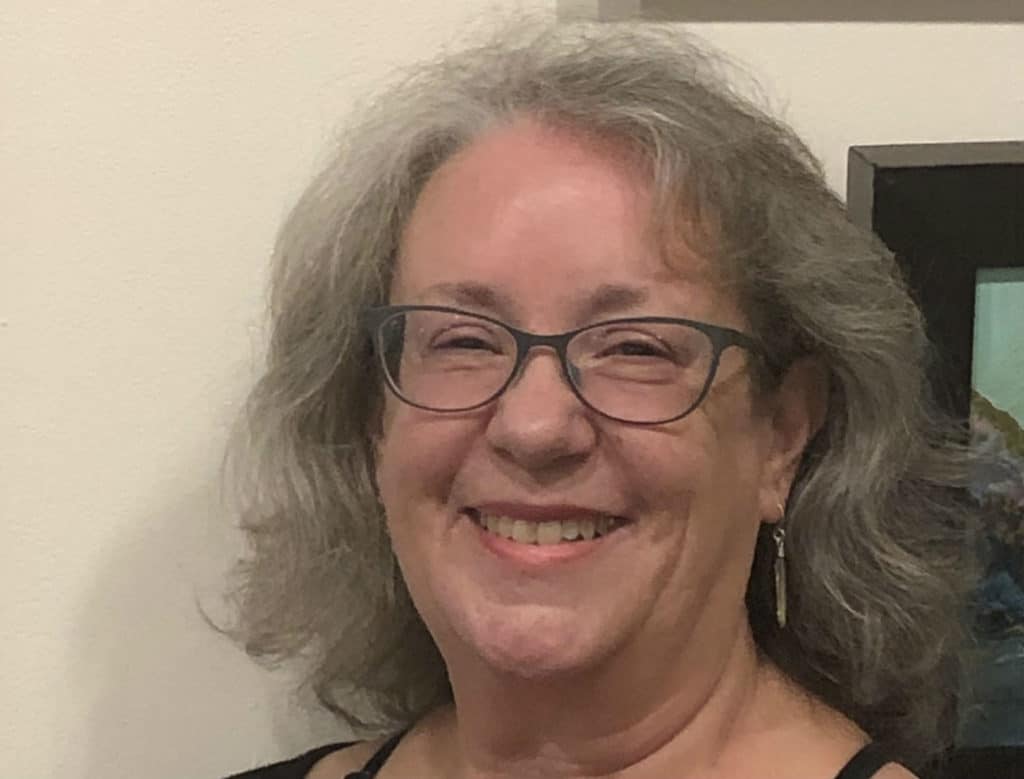 By Sharnita Midgett
On a November Thursday morning, Nancy Fuhrman reported to the Perelman Center for Advanced Medicine for a full shift of work.
But Fuhrman is not employed by Penn Medicine; she is a participant in the Aging Brain Cohort study who scheduled a year's worth of substudies into a single day. 
After riding an early-morning train to Philadelphia and bus to the Penn campus, Fuhrman started her shift at 8:30 a.m. with Research Coordinator Matthew Ferrara and Clinical Fellow Lauren McCollum, MD, who took a spinal fluid sample. After a break for breakfast, she then met with Research Coordinator Sean Lydon to enter the world of virtual reality with the Virtual Reality App Study. A break for lunch, an amyloid PET scan with Research Coordinator Jackie Lane, then the Medial Temporal Lobe Study with Research Coordinator Arun Pilania.  
It was a long and busy day, but Fuhrman said she would do it again.
"I feel really good. When I leave there, I feel great because I've done something," she said. "You see a lot of people coming and going, and for me, I realize how fortunate I am to have my health, and I just wish there were more answers for people that are struggling." 
Fuhrman's day is not common. It can be a challenge to find people who are interested in all aspects of the study and an even greater challenge to schedule these procedures in the same day. 
Furhman, a retired school administrator, grew up in Lancaster, Pennsylvania. She is a practicing artist who paints and draws, but is most well-known as a printmaker. Among her other hobbies, she likes to read, "figure things out" by learning, and to help the future generation of researchers. 
"So many of [the research coordinators] are very young, and I like to support what they are doing and thinking. I just find it exciting and intriguing. It's fun for me" she said.
"Dr. Fuhrman is a noteworthy example of being dedicated to participation in research," Lane said. "Each time you come in for a visit, you are helping move Alzheimer's research a step forward. The different types of data we are able to collect builds on each other."
In 2018, Furhman found out about the ABC Study in a newsletter, and because she already had a curiosity for understanding how things work, she decided to sign up. Within only a year, she has been involved in as many aspects of the study as possible. 
When describing procedures like MRIs and PET scans, she said "they are certainly painless. They just require you to be still."
She discussed the hesitance that some around her expressed when she told them she would be involved in research studies.
"They obviously don't know me very well," she said with a laugh. "I read a lot. I talk to my family doctor, and I figure out what's good for me."
Fuhrman said she wants to do what she can while she can. 
"I just think it's important that we find a way to make life better for people when they are not well. If I can help with that, I'm gonna do it."