By Danny Yarnall
Richard Bartholomew struggled to wrap his head around the doctor's words. 
He wasn't even sure what those words meant, at least in terms how they would change the granular, day-to-day life he shared with his wife, Julia Converse, for the last 20 years. 
But there it was, straight from the mouth of the neurologist they sought after Converse struggled to learn a new computer program in late 2007. Decades of studying fine art, passionate work in museums around the country, and more than 30 years of working at Penn did not stop what came back from that brain scan. 
Converse, about to turn 62, had early-onset Alzheimer's. 
"We didn't really believe the diagnosis at first," Bartholomew said.
The couple's journey became a fraught, constantly-shifting battle to adapt their lives to a new world and an ever-changing world to their new lives. Bartholomew recounted this journey in a conversation with Penn Memory Center Co-Director Jason Karlawish, MD, during the second of two lectures designed to outline the history and present of Alzheimer's Disease care to the recently opened Roybal Center on Palliative Care in Dementia.
Bartholomew took the audience through his nearly 13 years as his wife's primary caregiver in deeply personal and at times painful memories.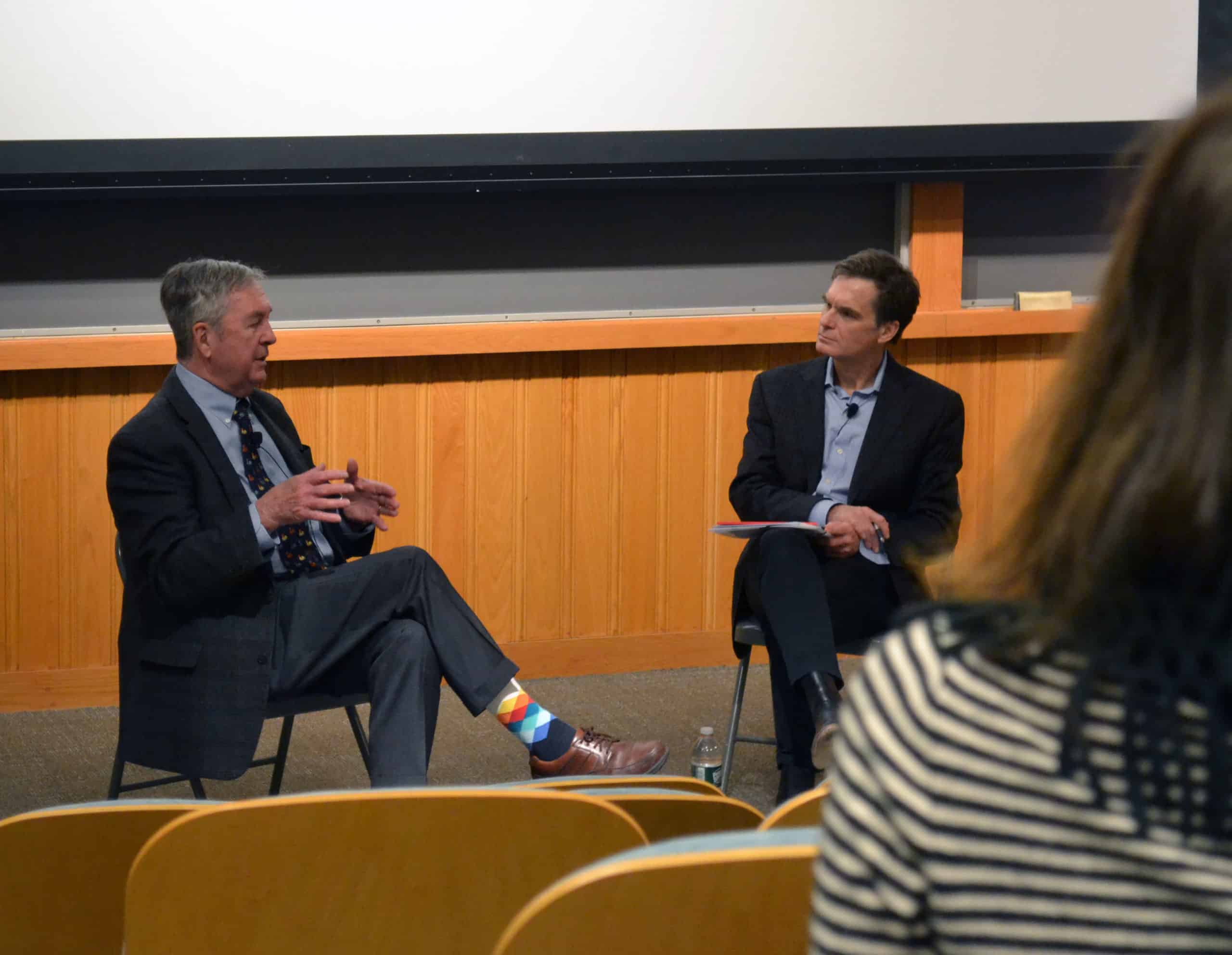 Adjusting to an augmented autonomy
After Converse's 2008 resignation from her UPenn position as director of the architectural archives, there wasn't much disruption to her and Bartholomew's lives at first. They celebrated her 62nd birthday later that month. She was able to look after herself at home while he continued to work as an architect and urban planner at Wallace Roberts & Todd (WRT). She even planned a weeklong trip to Washington for 20 people to their oldest son's wedding that July.
But when Bartholomew retired in 2011 he began to notice mistakes and changes in his wife's cognition. Her routine six-mile walks through Wissahickon Valley Park were suddenly confusing when she would go alone. She got lost on routes she tread for years even after her diagnosis. One time, a mug found its way into the washer while Converse was doing laundry. When Bartholomew went to put the load in the dryer, there was a pile of tatters shredded by the ceramic shards.
Driving became burdensome. On her own, Converse took out the old van she used to haul drawings and sculptures for the archives' collection, made a wrong turn or missed a sign, and ended up off course in Elkins Park, PA. She pulled into a gas station to call Bartholomew at home for help, but she had taken both sets of car keys when she left. He had a friend drive him up to get her. Her driving ended shortly thereafter, but not without resistance.
"She was a very strong-willed person," Bartholomew said. "It was okay as long as [the doctor] said it and I didn't say it. I kept saying well 'the doctor said you're not supposed to drive.'"
That persuasion wasn't very effective to Converse, who wanted to keep something of her dwindling freedom. Bartholomew said he resorted to hiding her car keys, and when the van eventually needed a new alternator, he donated it to the public radio station.
Bartholomew found himself in "manipulation of the truth" to try to keep what was left of his wife's autonomy alive. When she was still driving, she would come back from the store with armfuls of tea and oatmeal, neglecting the rest of the grocery list. He would send her over-annotated lists, first with instructions and layouts of items' locations in the aisles, and then with specific "buy/do-not-buy" lists. These measures only last for so long when caring for a partner with Alzheimer's disease. Like the laundry, house cleaning, and eventually driving, another task was added to the list for Bartholomew to take on.
'What works one week may not work next week," he said, "you must be constantly adapting."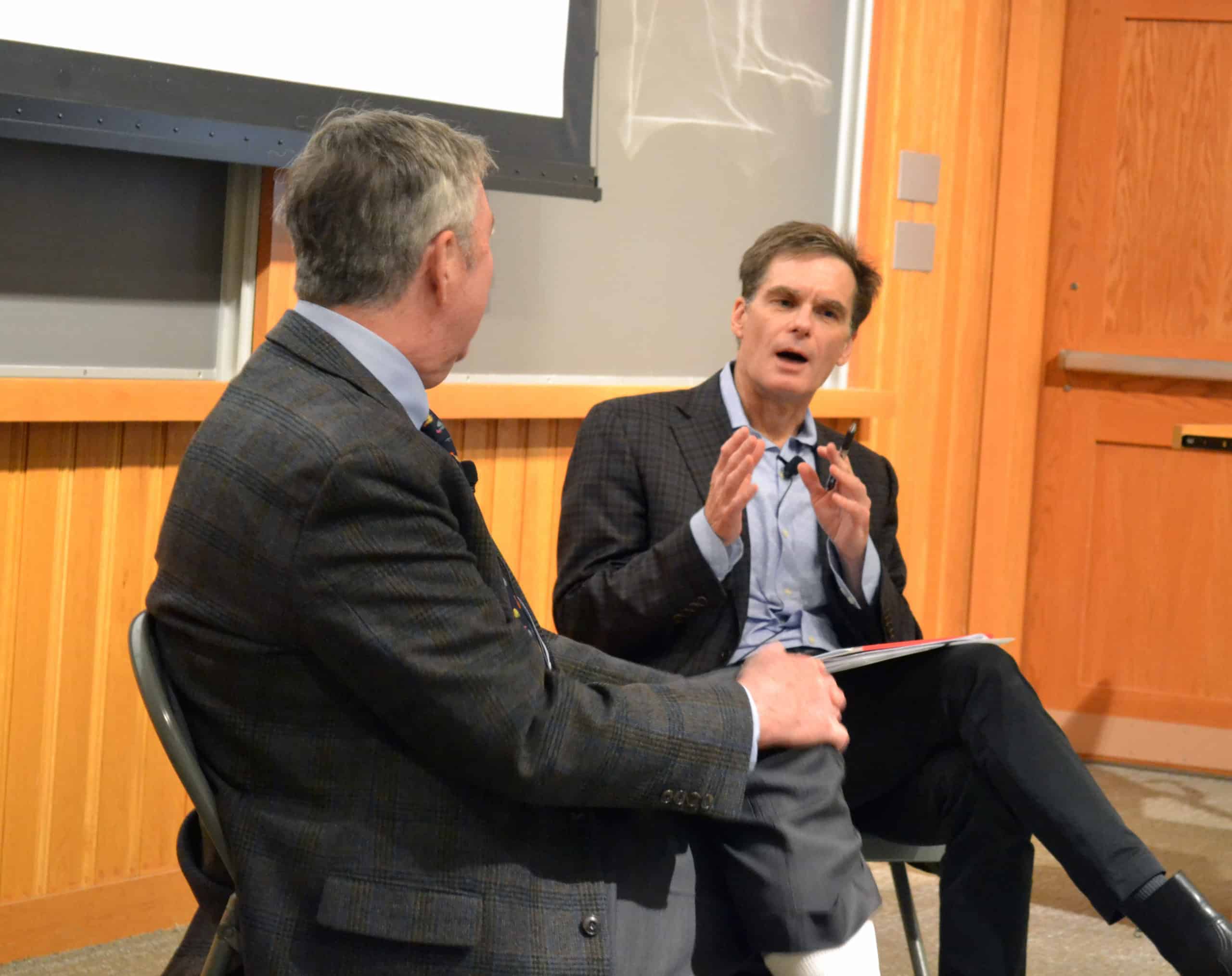 The realities of coordinating care
Even out of the driver's seat, Converse's struggles continued. She would tell her husband "'I want to come home,' and it's not clear where home is," Bartholomew said.
He also noticed her tendency to hold conversations with her reflection. The solution, Bartholomew reasoned, was to cover reflective surfaces in the house with white paint, but the talking continued. 
"She's living in this imaginary world, speaking in this language I don't understand. They're English words and full sentences, but they're nonsensical," he said.
Her care needs developed to the point where Barhtolomew could no longer do everything on his own. He needed help.
For many, navigating the landscape of home health care is an inexact and arduous process. Even those with the means to navigate it, rely on goodwill, connections, and luck. The process of finding two caregivers took roughly six months of searching thanks to a relative scarcity of channels to find caregivers' and difficulty finding the right fit for Converse. 
The search finally broke when, upon recommendation from a friend, he found one of Converse's current caregivers who also happened to be a retired art teacher and who also had an adult son that attended school with their youngest child at Chestnut Hill Academy. Another, Bartholomew found through an ad in his local community paper. 
"At the Penn Memory Center, we do have a list of folks and businesses that can offer supervisory care," Dr. Karlawish said at the event. "But what Mr. Bartholomew is narrating is very typical. There's not an organized system for that."
Bartholomew is also aided by new developments in technology to look after Converse, even when he's not at home.
After a spate of wandering out of their Chestnut Hill home, Bartholomew bought a Jiobit — a small pendant equipped with GPS tracking. Slipped over one of Converse's gold necklaces, the pendant looks like jewelry but acts as a lifeline. Her location is transmitted to Bartholomew's and her caregivers' phones, and they receive alerts when she wanders outside a 100-foot perimeter of the house. 
"I've had a few times when she has gotten out, and people see her and they call me to say, 'I saw Julia on Germantown Avenue,' and I'm able to open my phone and find exactly where to go get her," he recalled to the audience.
All the technological advancements in the world still require people who know how to wield them. And for Bartholomew, a simple phone call to Dr. Karlawish prevented any number of health complications Converse could have suffered when she went into surgery in 2018.
Converse needed an emergency operation In Philadelphia to remove tumors in her colon that were causing anemia. Dr. Karlawish was headed to an airport in Los Angeles when he got a call from Bartholomew.
"I became alarmed, the plan was she was just going to get admitted and get the surgery," Dr. Karlawish said.
Dr. Karlawish feared that without alerting staff of her cognitive health she would suffer from postoperative delirium, a common condition in older adults where they become confused, develop disrupted sleep patterns, and can't maintain the necessary activities to rehabilitate after surgery. Delirium is linked to longer hospital stays and even death, and dementia is one of the strongest risk factors to develop delirium.
They devised a plan to notify doctors and nurses on the floor of her Alzheimer's diagnosis. Then Bartholomew's two sons and daughter-in-law were assigned shifts to make sure she was never alone in her room. Converse was able to recover without incident, surrounded by a loving family with an informed hospital staff.
"That was a lifesaver, his advice," said Bartholomew.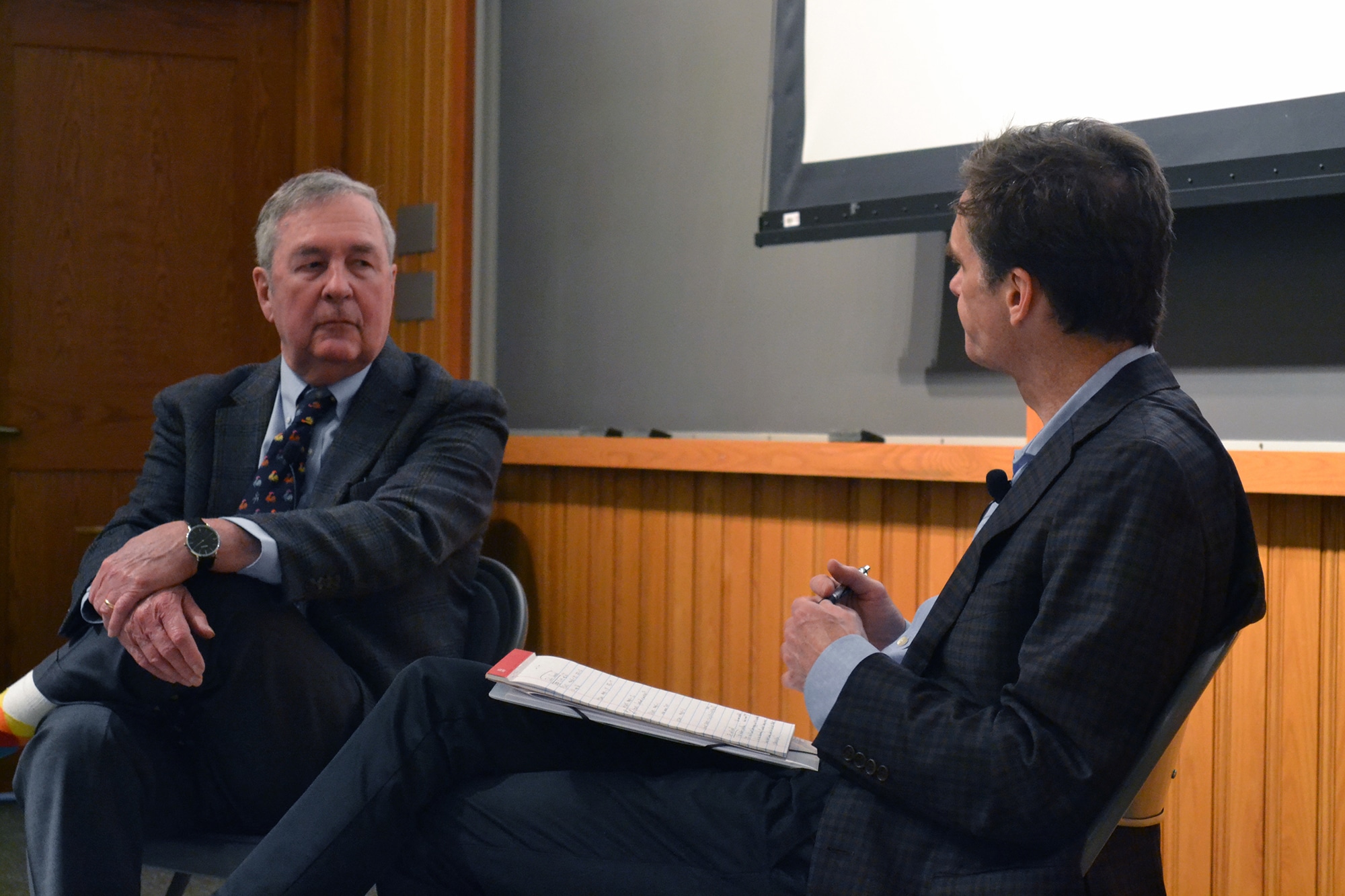 'You have to be selfish'
Since coming to the Memory Center in 2017, Bartholomew has not only had access to yearly clinical visits, medical advice, and a connection to resources in the Philadelphia area, but also a variety of caregiver-focused programs. These programs, such as the empowering caregivers speaker series or the seven-week caregiver class offered four times a year, provide a chance for care partners to concentrate on themselves and share their experiences with each other.
"You have to be a little selfish," Bartholomew said. When he took PMC's caregiver class and noted the emphasis on "taking care of yourself." 
For Bartholomew, he finds time for himself on the board of the Philadelphia Athenaeum, a special collections library dedicated to art, culture, and architecture in Society Hill, and playing the occasional tennis match.
To keep his wife engaged, he likes to find activities they both can do. They enjoy attending the ARTZ Philadelphia events at local museums and Penn Memory Center's Memory Cafe, remaining connected to her passions as an archivist and art appreciator.
It's easy to assume that the whole of a person slowly ebbs away throughout the disease and while the progression of Alzheimer's can rob those living with the disease of their autonomy, some parts remain untouched and moments of clarity shine through. Converse, who was intensely social earlier in her life, hosting dinner parties with families and friends, still goes up to people on the street to ask how they are.
"One of the striking things about her is she maintains a spectacular social cognition," Dr. Karlawish said. "She knows exactly how to brighten up and respond."
Another thing Converse hasn't forgotten is how much her husband loves her.
"She always talks about how she has a wonderful husband, and how she has everything she needs," said Dr. Karlawish.