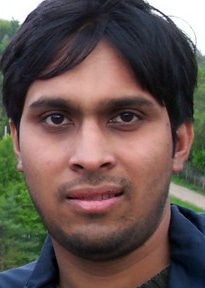 Dr. Sandhitsu Das is a research assistant professor of neurology in the Perelman School of Medicine. His research broadly focuses on studying pathology and normative brain function at a macroscopic level through the use of non-invasive imaging. His current work aims to develop and validate imaging technologies to explore brain structure and function at a finer spatial resolution than is typically achieved.
Dr. Das is currently co-directing a project on the development of image acquisition and analysis techniques for high-resolution imaging of the medial temporal lobe at 7 Tesla. In addition, he is involved in a project that uses resting-state BOLD fMRI to study brain networks that have dissociable connectivity with subregions of the medial temporal lobe. This project looks at evidence of involvement in anterior vs. posterior MTL networks, as well as networks within the MTL, in prodromal Alzheimer's disease. He is also involved in a project that looks at MTL subregional morphometry using high-resolution structural MRI now available as part of the ADNI2 (Alzheimer's Disease Neuroimaging Initiative) study.
Dr. Das holds a Ph.D. in neuroengineering from the University of Pennsylvania.