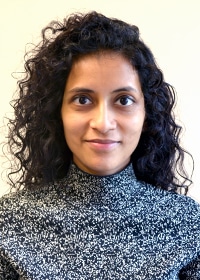 215-662-3606
riddhi.patira@uphs.upenn.edu
Riddhi Patira joined the Penn Memory Center in 2017 as a clinical fellow after completing an internship and her neurology residency at Temple University Hospital from 2013-2017.
Riddhi has research interests in underlying networks of various cognitive function and mapping them.
She hopes to develop skills to become a well-rounded cognitive neurologist trained in all aspects of Neurodegenerative disorders and an independent researcher.