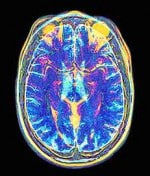 The purpose of the ASL-PET study is to determine the value of a special MRI scan that measures cerebral blood flow (called Arterial Spin Labeled MRI) in the diagnosis of Mild Cognitive Impairment.
We will compare this measure with other more established tests: brain imaging with Postiron Emission Tomography (PET/CT) and a lumbar puncture (LP) procedure, which allow researchers to evaluate the quantity of proteins associated with Alzheimer's Disease.
The primary goal will be to determine whether ASL MRI provides similar or better information than these other tests, particularly PET/CT. This would potentially be an important finding, as MRI is less expensive and easier to obtain than these other measures.
Who may be eligible to participate?
Individuals 55-89 years of age with a diagnosis of Mild Cognitive Impairment (MCI) or normal controls.
Participants with MCI must have a reliable study partner: a spouse, relative, or friend who knows the participant well and sees him or her often, who will attend the signing of the consent form and the lumbar puncture (LP), and who will provide information about the participant during the study.
A phone screening will determine eligibility:
Medical history
Medication review
Inclusion/exclusion criteria
Study activity includes:
If outside of three month window for evaluation or psychometric testing, we will do an abridged battery
An MRI will take ~60 minutes and will take place at the Hospital of the University of Pennsylvania. You may be asked to do some memory or cognitive testing during the MRI.
A PET/CT scan will take ~60 minutes total (30 minute scan time)
A lumbar puncture (LP) will take ~60 minutes including the 30 minute procedure and a 30 minute post-procedure rest period.
A follow-up visit after 12 months will include a second MRI
Participants are reimbursed $250 for time and travel: $50 for each MRI (2 total), $85 for the LP and $65 for the PET/CT scan. Before enrolling, the participant (and study partner for participants with MCI) must read, understand, and sign a formal consent form, which fully explains the study.
Contact
For more information, contact Study Coordinator Arun Pilania at 215-349-5903 or arun.pilania@uphs.upenn.edu.