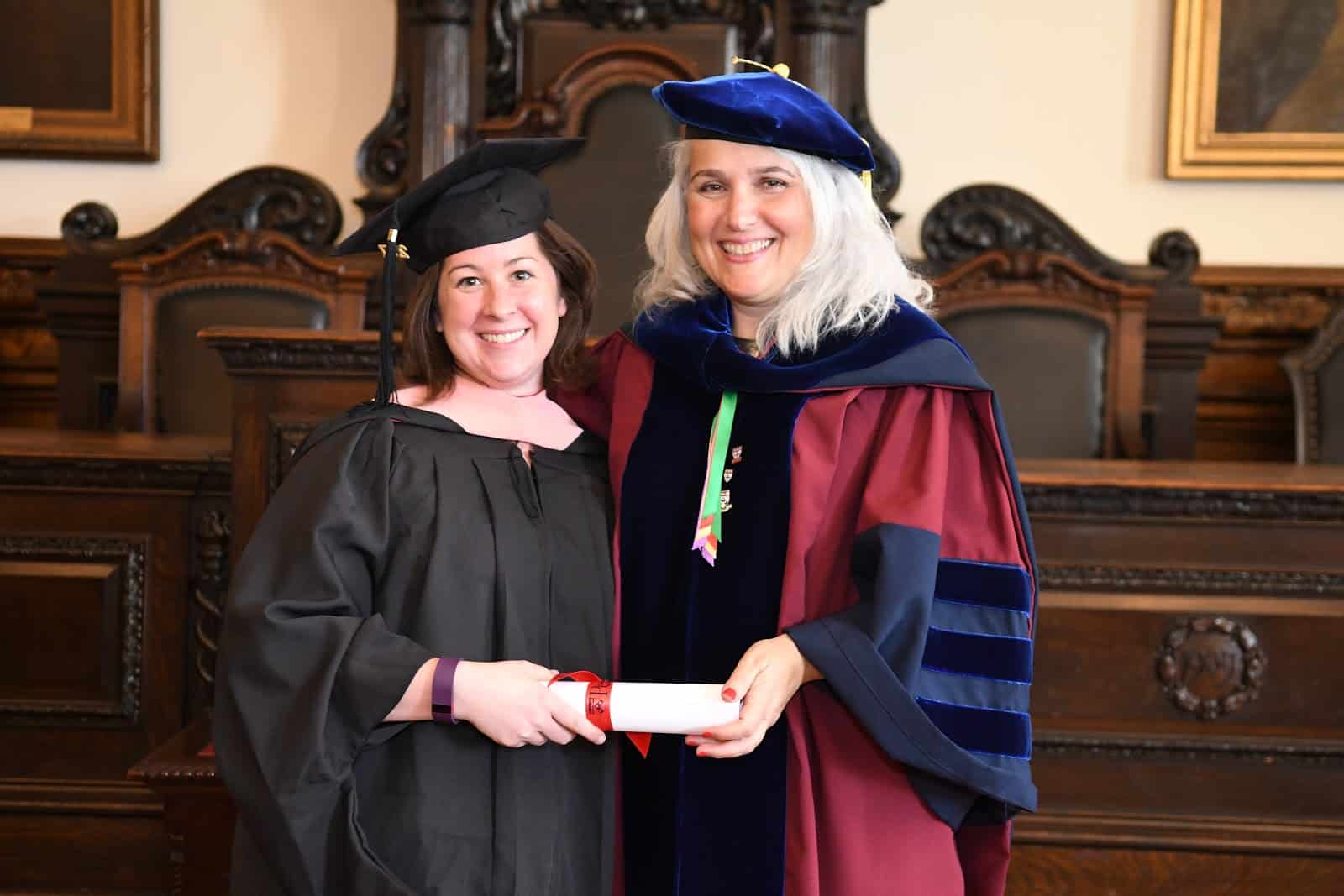 Penn Memory Center (PMC) research coordinators Kristin Harkins and Grace Stockbower have successfully graduated from the University of Pennsylvania's Master of Public Health (MPH) Program.
Harkins, in her 10th year at PMC, works with PMC Co-Director Dr. Jason Karlawish on the SOKRATES I & II interview studies and the REVEAL-SCAN study. Her duties also include activities for the Penn Prevention Research Center's Healthy Brain Research Network Center, a member of the Healthy Brain Research Network, dedicated to promoting brain health.
"Among the greatest pleasures of leading a center is seeing the staff and faculty grow and excel," Karlawish said. "My colleagues and I at the Penn Memory Center and the Penn Healthy Brain Research Center are proud of Kristin's accomplishment. The skills and talents she has gained from her masters training have accelerated the pace of our research and deepened the value of the results."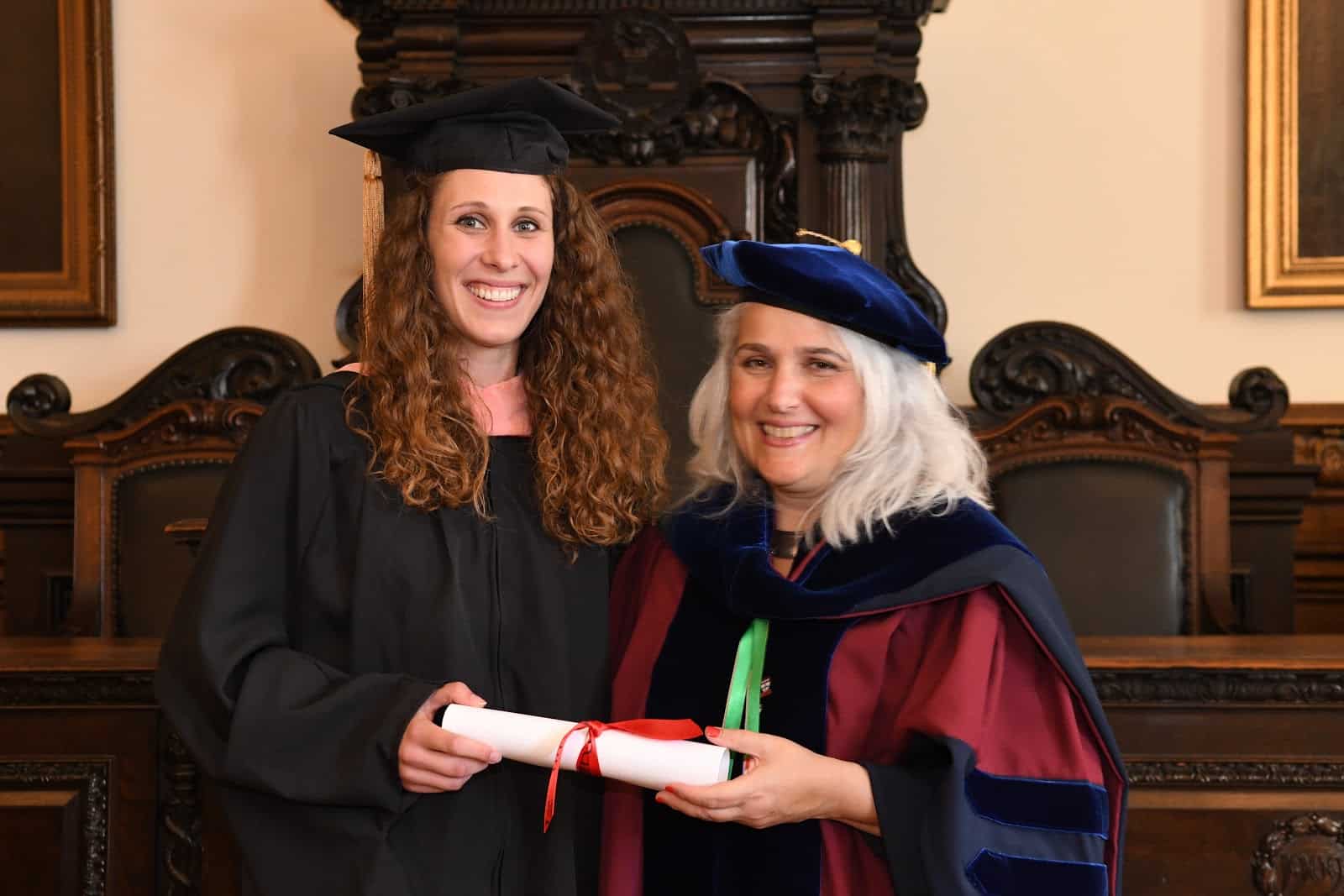 Stockbower began at PMC in 2013 as a research specialist for PMC Co-Director Dr. David Wolk. She is currently working as a clinical research coordinator on the Biogen study. She also works on the Avid, ASL-PET and EmPCAD studies.
"We are all truly proud of Grace Stockbower's receiving her Master's in Public Health from the University of Pennsylvania," Wolk said. "Since Grace arrived at the PMC, she has displayed a tremendous combination of enthusiasm for her work, compassion for our patients, and desire to expand her experience and expertise.  We are all fortunate to work with such a thoughtful and talented colleague."
Harkins earned her bachelor's degree in psychology with minors in statistical methods and English from Truman State University. Stockbower received her bachelor's degree in psychology with a minor in neuroscience from Haverford College.