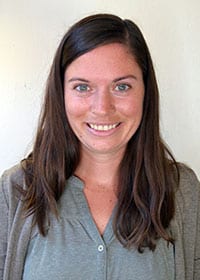 "Music can lift us out of depression or move us to tears – it is a remedy, a tonic, orange juice for the ear. But for many of my neurological patients, music is even more – it can provide access, even when no medication can, to movement, to speech, to life. For them, music is not a luxury, but a necessity" -Oliver Sacks, Musicophilia.
Schedule: 11 a.m. to noon, Tuesdays from Feb. 7 to March 28
Location: 241 Ralston Center, 3615 Chestnut Street, Philadelphia, PA
Cost: Free
RSVP: Deirdre MacFarlane at 215-360-0254 or deirdre.macfarlane@uphs.upenn.edu
Beginning February 2017, the Penn Memory Center will provide free music therapy sessions for patients with Alzheimer's disease or mild cognitive impairment. These sessions will be open to all music enthusiasts; no prior knowledge or experience is necessary.
Especially for patients suffering from dementia, music therapy has been shown to have positive effects. These music therapy sessions are designed specifically with PMC patients in mind so that patients and their families can participate in music therapy together. The music will be used as a therapeutic tool to enhance communication between caregivers and patients. It will also be used as a reminiscence tool to begin discussions between group members and as a means to express emotions. The music therapy techniques that will be used in the group include: lyric analysis, lyric substitution, relaxation with music, active music making and improvisation techniques.
Deirdre MacFarlane, a social worker who has implemented these music therapy sessions at PMC, has already found success in previous music sessions.
"I ran several music groups a day with different residents and it was something that they seemed to look forward to," she said. "They would always say things like 'here comes the music lady' and 'what songs do you have for us today?' For many of those residents, the time that we spent together with music was their most social time of the day."
MacFarlane, who can be found strumming her guitar in the sessions, can see the positive effects it has on those around her. She remembers one resident in particular, who was never outgoing throughout the day, except for when the music started.
"I remember, however, how much his face lit up when he saw me coming into the unit with my guitar," she said. "He sang along to the music and requested his favorite songs."
The music MacFarlane brings with her and shares with her participants has the power to invigorate a room. Her listeners sing, dance, try out new instruments, and get some time to relax.
These sessions are for Penn Memory Center patients and research participants with a diagnosis of mild cognitive impairment or Alzheimer's disease, as well as caregiving family members and friends.