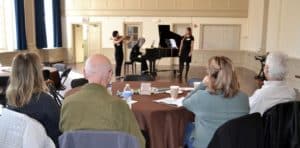 The Penn Memory Center is pleased to invite our patients and friends to a monthly pop-up café at Christ Church Neighborhood House in Old City. This program is exclusively for people with memory problems, including Alzheimer's disease, and their partners/families.
Schedule: 10:30 a.m. to noon one day each month. See full list below.
Location: Christ Church Neighborhood House, 20 N. American Street, Philadelphia, Pa.
Cost: Free
Contact: Alison Lynn
Phone: 215-360-0257
Email: alison.lynn@uphs.upenn.edu
Friday, May 5, 2017 — Bob Ibold (Mask Collector) Bob Ibold, also known as the "Mask Man," is a collector, artist, and author residing in Lancaster, PA. Bob began his mask collection in the 1980s, at first interested in them as beautiful pieces of art. As his collection grew, he became more interested in their history, how they were used, what they represented, and the stories around them. Bob has since authored a book about his mask collection, and is looking forward to sharing both the ethnography and art of his masks with us at the Memory Café. For more information, see www.MasksoftheWorld.com.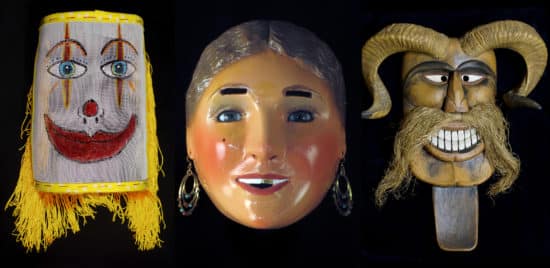 Friday, June 2, 2017 — Kathryn Raines (Photography) Kate Raines, working as Plate 3 Studio, is an artist and widely-published commercial photographer who has supported the local performance community by capturing images of artists both on and off stage. To conclude and celebrate our first year of Memory Café programming, Kate will share her work with Memory Café participants—and take photographs of all who would like one.