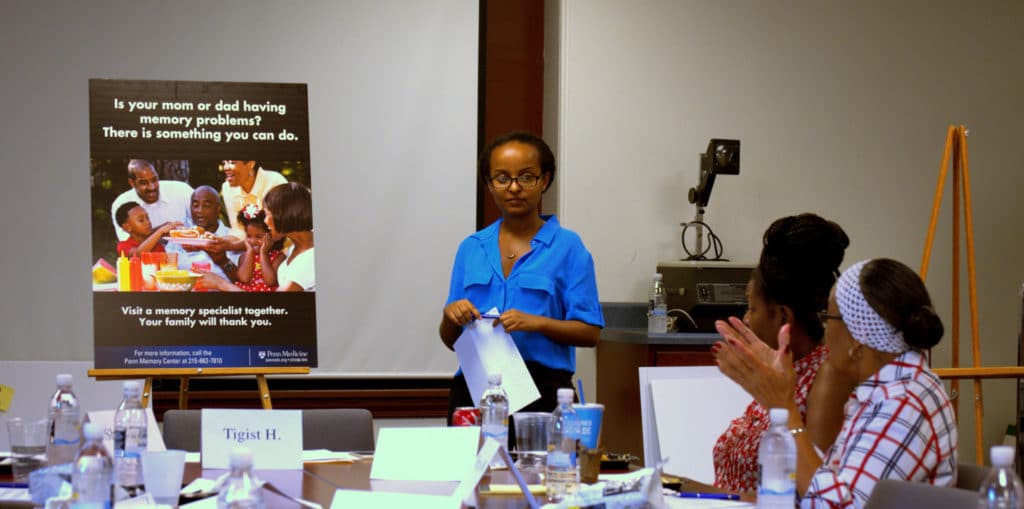 Tigist Hailu, MPH, has been named to the new Penn Memory Center position of Director for Diversity in Research and Education.
Her appointment speaks to PMC's mission to increase the diversity of clinicians and researchers in the field of aging research, as well as to ensure that patient engagement reflects the diverse communities affected by age-related cognitive disease. Hailu will continue to develop training initiatives for clinicians and researchers, as well as for students through programs such as the Minority Scholars Program in Aging Research and the Public Health Dimensions of Cognitive Aging Certificate Program.
A main focus of the position will be recruitment and retention of research participants. Her work will include efforts to expand African-American representation in the National Alzheimer's Coordinating Center study, encouraging participants to participate in follow-up visits, and increasing contributions to MRI and PET databases.
Moreover, as a leader of the center's outreach initiatives, Hailu will organize educational presentations, community lectures, and other such events to increase knowledge and awareness regarding cognitive health and associated research.
"The Penn Memory Center is delighted to welcome Tigist into her new position. Her commitment has been inspiring. She inspires collaboration and sustained engagement. This builds trust, and trust is, of course, the essential foundation of science."