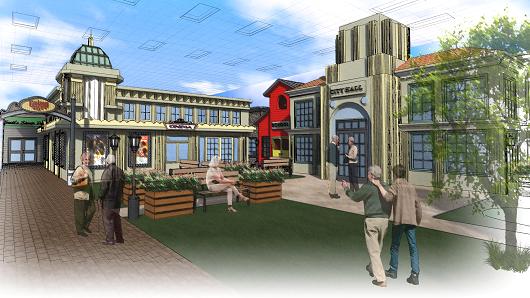 By Chloe Elmer
As the cost of caregiving for the four-to-five million Americans currently living with dementia continues to increase, many are looking for alternative treatment and disease management.
One such option is Glenner Town Square, a "dementia village" designed to replicate experiences from the 1950s and 1960s, coming soon to San Diego.
"People with dementia need to feel like they're part of the human race," Dr. Jason Karlawish, co-director of the Penn Memory Center, told CNBC. "And so we need new approaches that aren't just biomedical."
Dr. Karlawish also stressed the importance of dementia patients maintaining social interactions, which is something these 'villages' could provide.
The concept is based on 'Reminiscence therapy', developed by psychologist Ellen Langer in 1979. The therapy involves using tangible representations of activities, events and social interactions of the past to trigger long-term memories in patients to make meaningful experiences and lessen the effects of dementia sans drugs. The idea for the villages, which originated overseas in a town outside of Amsterdam in 2009, is  to help combat the rising cost of this care, estimated at $215 billion a year in 2010.
Read the whole article here.