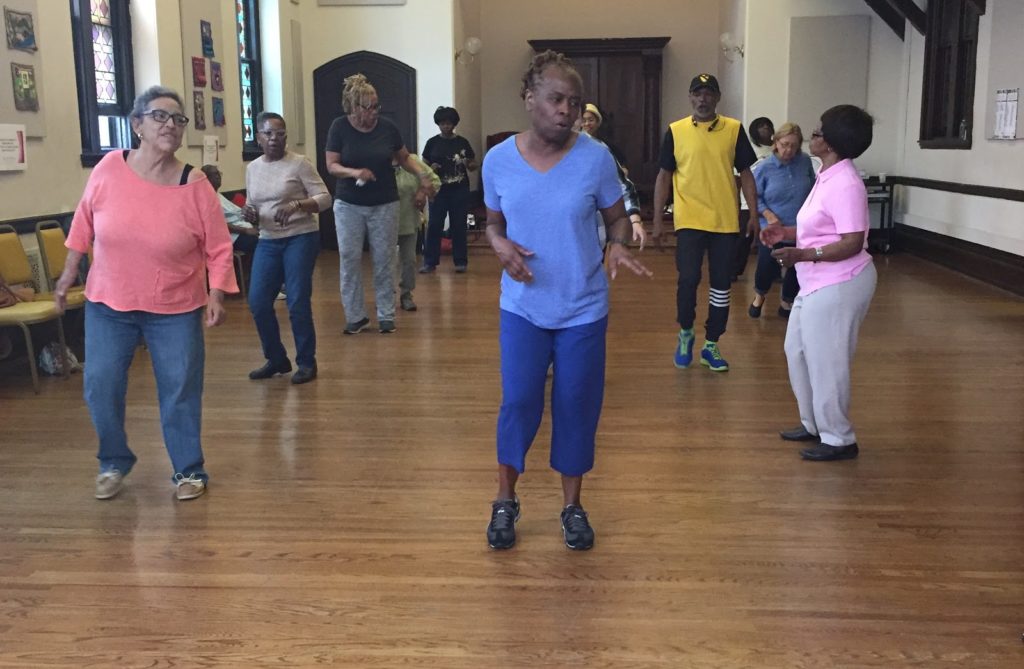 By Chloe Elmer
Dance for Health: Active Body, Active Mind — a weekly dance program jointly coordinated by Penn Memory Center and the Ralston Center — and its efforts to involve older African-Americans in West Philadelphia, were featured in a recent edition of WHYY's NewsWorks.
Tigist Hailu, PMC director for diversity in research and education, told WHYY that "older African-Americans are about twice as likely, compared with other populations, to be diagnosed with Alzheimer's disease." Dance for Health promotes brain health and memory through dance and social interactions.
Participant Sonja Battis, 68, told WHYY that she has been dancing with the program since February in an attempt to improve both her mind and health consciousness.
"You want to be involved in the movement — moving up, moving back, side to side, step up, jump up," Battis said. "And when you see a group of women and men, altogether, moving the same way, that's memory."
Stay tuned for more information regarding the next session of Dance for Health.
Read the article on Newsworks.org, or listen to the clip here.