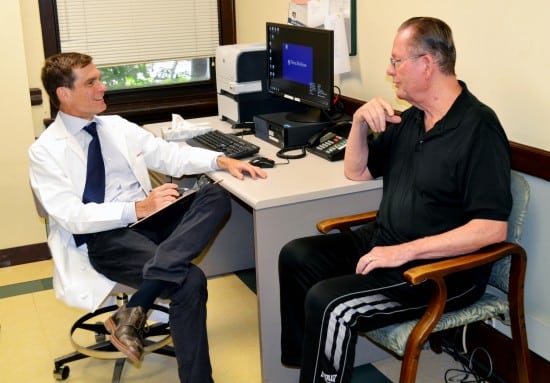 The Philadelphia Sports Writers Association recently presented Bill Lyon, sportswriter emeritus for the Philadelphia Inquirer, with its "Most Courageous Award."
The honor came not for Lyon's impressive sports-writing portfolio, but rather for a recent series documenting his personal struggle with Alzheimer's disease.
In his writing, Lyon, 79, discusses his joint effort with Dr. Jason Karlawish and the Penn Memory Center tackle "Al," his nickname for Alzheimer's disease.
Click here to read more about the award.